Are you looking for 4x4 Tyres for your vehicle?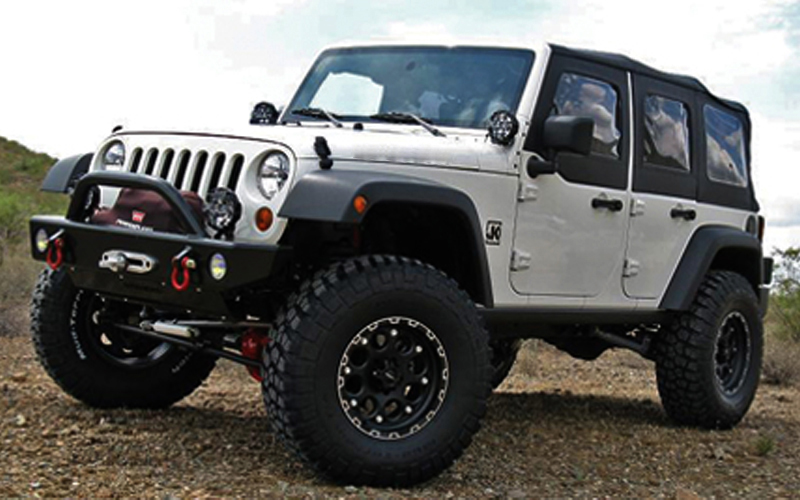 Are you one of those people who wanted to buy cheap 4x4 tyres but never could find the correct set? Well, you are at the right place now!
We are Junction 11 Motors Creditline, supplier of top-quality tyres and original parts, among other services. Our wide range of 4x4 tyres is guaranteed authentic and we will make sure, they are the perfect fit for your particular vehicle.
Besides, if you wish, we can give you plenty of good and useful advice and information on every aspect of your car. Junction 11 Motors Creditline also ensures that you get tyres and services from us the lowest prices imaginable.
Are 4x4 tyres different from standard ones?
The sale of Sports Utility Vehicles or SUVs has seen a remarkable climb in the UK over the years. These vehicles deliver the performance of an off-road vehicle combined with the nimbleness expected of an on-road or city vehicle.
Generally, SUVs use the maximum number of 4x4 tyres; that's why they are more popularly known as SUV Tyres
Before you buy 4x4 tyres, you must know that these are indeed different from standard car tyres. So, before you purchase 4x4 tyres Wolverhampton for your car, you should know the differences between standard and 4x4 tyres.
Here are the most apparent differences between standard and 4x4 or SUV tyres.
4x4 tyres are comparatively wider than most standard passenger car ones. This comprehensive design increases the grip while also ensuring that a more considerable portion of the tread touches the ground at all times. These characteristics guarantee that even cheap 4x4 tyres Wolverhampton have better traction and enhanced road grip.
There are different variants of 4x4 tyres available so drivers can choose the best option for their individual driving needs. Standard car tyres cannot deliver the same performance. This type of tyres has bigger and more pronounced treads. The different character of the treads is meant to serve two distinct purposes: To support the weight of a heavier vehicle and the stronger rubber compunds plus enhanced tyre sidewalls help to avoid damage. The differences between standard car tyres and 4x4 ones are rather striking when you look at them.
At Junction 11 Motors Creditline, we offer 4x4 tyres Wolverhampton for all you driving needs.
Models
Like we said earlier, Junction 11 Motors Creditline has a vast collection of 4x4 tyres available.
All-terrain – the all-rounder for 50/50 on- and off-road use
Mud-terrain - for excellent performance when off-road driving
Highway-terrain – the best choice for those using their 4x4 vehicle on regular roads
You can rest assured, when it comes to quality and unbeatable prices when buying 4x4 tyres at our Junction 11 Motors Creditline facility. Do check out our collection online. You can also order your new 4x4 tyres Wolverhampton online plus book a fitting appointment.