Are you looking for Car Servicing for your vehicle?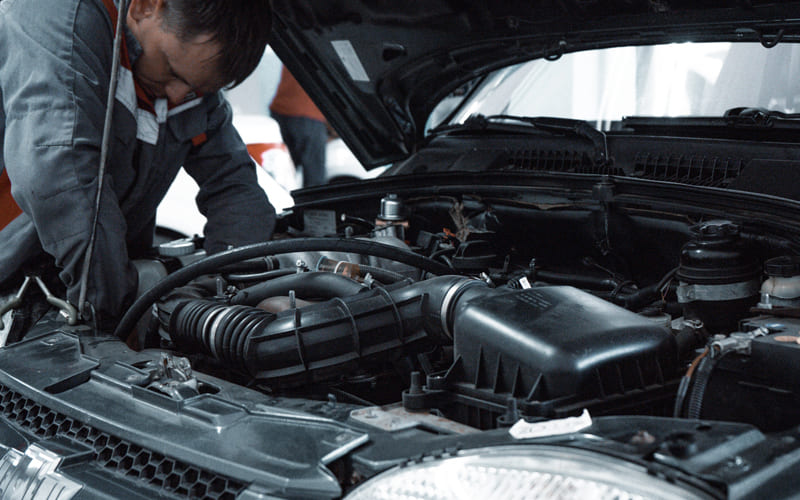 The only way to a long-lasting, well-performing car is to get it serviced on a regular basis. Whenever you visit Junction 11 Motors Creditline for a car service Wolverhampton, our technicians will inspect all its essential components to make sure it runs without any issues. It keeps the running costs low and increases your car's resale value.
Here at Junction 11 Motors Creditline you will find only experienced mechanics. They will look at every aspect of your vehicle.
When should you take your car for a service?
Experts recommend a full service once every 12,000 miles or once every year (whichever comes first). If you drive many miles every year, you should get an interim service every 6000 miles (or every six months, whichever comes first).
Most modern cars feature a self-diagnostic system, which will advise you when a service is required. These warnings should not be ignored, and you should visit Junction 11 Motors Creditline for the next car servicing Wolverhampton.
What types of services we offer –
You will find both interim- and full service packages offered at affordable rates in our Wolverhampton workshop.
Interim service
We will inspect 55 sections of your vehicle plus carry out an oil- plus oil filter change.
Full service
The "complete package" Our team will check 77 different points plus carries out an engine oil change, an oil filter change plus an air filter change.
Why should get a car service Junction 11 Motors Creditline regularly?
Safety
A service engineer will perform an inspection of the core components of your vehicle. This assessment is to make sure that they are functioning effectively and helps identify any parts that require repair or replacement.
Future sale of your vehicle
A car that can provide evidence of regular servicing (a full-service history) is always more attractive to a potential buyer. A buyer will pay more for a vehicle that can prove that it has been well maintained.
Expense
Regular car servicing helps to save you money on fuel. When every component is in good shape it allows the engine to run smoothly and efficiently. All of these maintenance checks will mean that your vehicle will cause a lot less running costs.
MOT
The UK government enforces strict laws regarding safety and emission standards of a vehicle. If your vehicle fails its annual MOT test, you are no longer allowed to drive with it until all issues are sorted and you have taken it for a re-test,.
The best way to avoid all issues is to keep your vehicle in top-notch condition, and our car service Wolverhampton will help you.
So what are you waiting for?
If you are looking for an affordable car service Wolverhampton, visit us today. Call us, or have a closer look at our website to get quotes and more details – we are always happy to help.