Are you looking for Engine Diagnostics for your vehicle?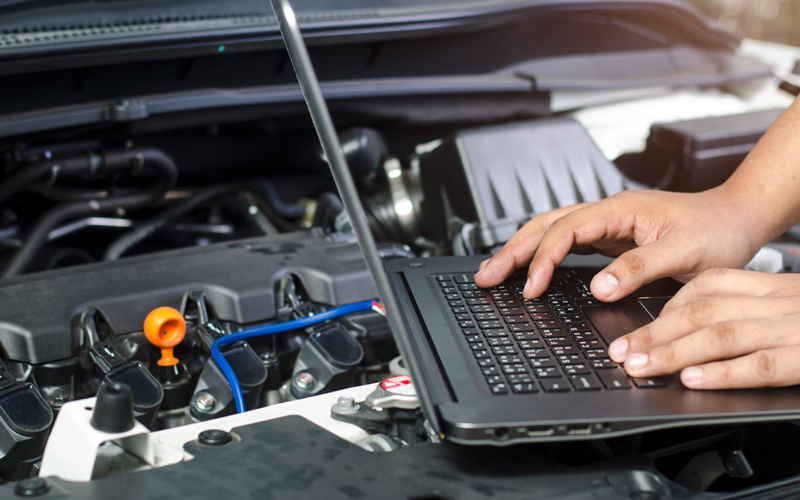 Noticing an illuminated check engine light on your vehicle's dashboard?
If so it's time you visited an expert car workshop for an engine diagnostic service. Comprehensive engine diagnostics will help detect the underlying issues in your vehicle early and eliminate sudden car breakdown issues.
If you are looking for affordable engine diagnostics Wolverhampton, search no further and visit our workshop, Junction 11 Motors. We are one of the most sought-after engine diagnostic service providers in and around Wolverhampton and offer prompt and effective solutions with minimum turnaround time.
We have a team of expert technicians adept with all the latest technologies to conduct engine diagnostics for any vehicle. We are equipped with cutting-edge equipment and an advanced scanner, which helps us conduct the engine diagnostic services with utmost accuracy and precision.
About our engine diagnostic service
All modern-age vehicles come with an inbuilt sensor, known as the Engine Control Unit or ECU. This sensor runs real time checks on the performance of various essential vehicle components. If any component of your vehicle malfunctions the ECU generates an error code known as Diagnostic Trouble Codes (DTC) for the respective issue. These DTC get transmitted into an on-board computer known as On-Board Diagnostic System (OBD) where it is processed and stored.
When you visit our workshop for engine diagnostic Wolverhampton, our experts will tap into the OBD port using a technologically advanced scanner to read and analyse the error codes. This enables us to locate the exact area of the fault and provide prompt and accurate solutions.
Here are some checks covered under our engine diagnostic service Wolverhampton:
Steering system check
Inspection of electrical components
Air-con inspection
Engine RPM level inspection
Brake inspection
ABS check
We use advanced tools to conduct all repairs and stock OE-grade spares to provide prompt replacements if needed. You can rely on us and end your search for 'engine diagnostic near me'.
When should you visit us for an engine diagnostic?
Ideally, it is highly recommended to undertake an engine diagnostic after every 12 months. However, you may have to opt for an early check if:
The fuel economy of your vehicle is reduced drastically.
Poor acceleration.
You are experiencing reduced steering performance or other car handling issues.
The check engine light is glowing on the vehicle's dashboard.
Also, an engine diagnostic check is a must if you are looking forward to buying a second hand car. Our engine diagnostic service Wolverhampton will offer you a precise picture of the condition of various parts of a second hand car and help you make an informed decision.
We offer a credit option for customers with budget restraints so you can opt to pay the billed amount in 12 monthly instalments.
Call us now to book an appointment with us. Our engine diagnostic check will ensure:
Your car passes the MOT in one go
Detect all underlying issues at an early stage
Improve the engine's performance and longevity
Avoid costly repairs in the long run.
You can get in touch with us on 07534 248746 or 01922 412919.