Are you looking for Exhausts Service for your vehicle?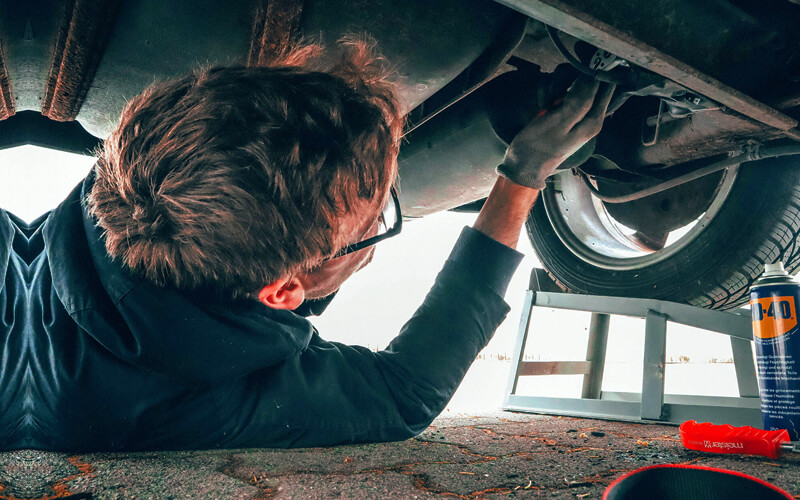 Does your car's exhaust make an unusually loud noise whenever you drive off? Is the car using a lot more fuel and still does not provide its original performance? Maybe there is a vibration creeping through the seat or the steering column?
All these are clear indications that your car's exhaust unit may perhaps be malfunctioning.
Most exhaust problems can be diagnosed by either listening for loud roaring, chugging noises or by visually checking the exhaust system underneath the vehicle; however, they are not easy to fix. That's why Junction 11 Motors Creditline is offering an extensive exhaust service Wolverhampton. Visit our workshop to check/repair/replace your car's faulty exhaust system.
The exhaust removes the combustion exhaust gases from the vehicle engine. Another effect is that the pressure surges that occur in combustion engines are damped in the individual exhaust chambers. An exhaust with a broken rear silencer is significantly louder than an undamaged one. Damage to the exhaust system often occurs in winter: the strong temperature differences, snow, moisture and road salt favour the formation of rust.
Even if you use your vehicle mainly for short journeys, corrosion damage quickly occurs in the rear silencer. The condensation that collects there cannot evaporate because the silencers do not get hot enough on short journeys. A defective rear silencer is one of the most common types of damage that our workshop repairs. Do not postpone an exhaust repair unnecessarily: If the entire exhaust system has to be replaced instead of a single component, it will be expensive. Our Junction 11 Motors Creditline staff will check your exhaust on the lifting platform of our workshop, so that we can identify and rectify any problems straight away.
Exhaust damage often affects and reduces the performance of the vehicle. Our exhaust service also includes the replacement of soot particle filters (diesel) and catalytic converters. The catalytic converter reduces the production of environmentally harmful exhaust gases and converts them into oxygen, nitrogen and carbon in an environmentally friendly way. A precious metal coating inside the catalytic converter is responsible for this. The combustion gases cause a chemical reaction and thus the conversion of the gases.
We also professionally clean the particle filter of your diesel vehicle. Have this done at regular intervals to protect the environment from toxic exhaust gases. A heavily contaminated particle filter is also noticeable through increased fuel consumption.
If you need a replacement due to damage, we will find the right exhaust in our database using the vehicle's key number or the manufacturer's original part number. The key number of your vehicle is noted in your vehicle registration document.
We repair, maintain and replace complete exhaust systems or individual components, such as manifolds, front silencers, middle silencers and rear silencers, catalytic converters or Y-pipes. We only install high-quality exhaust systems from top manufacturers.
Our service also includes conversion to a sports exhaust system. We will be happy to advise you here in Wolverhampton on a suitable exhaust and accessories that will improve the performance of your vehicle.
You can drop by at any time during our business hours, with or without an appointment, and have an exhaust system check Wolverhampton carried out by our specialists.
So, stop your search for "exhaust repairs near me" and get in touch with us.