Are you looking for Summer Tyres for your vehicle?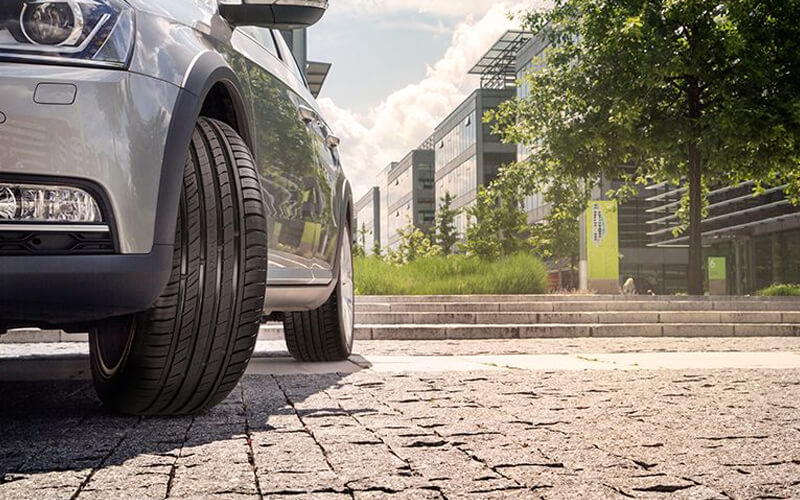 Summer, sun, safety...

Especially the high temperatures in summer are a challenge for your driving safety. The asphaltcan reach temperatures of over 60°C and our summers in the UK are becoming more extreme. For your safety, these criteria are crucial in wet and dry conditions:

Braking distance
Cornering stability

Your summer tyres offer less rolling resistance- and noise. Plus due to the tread design and compound, abrasion and fuel consumption are lower than with winter- or all-season tyres of the same quality.
There is no compulsory summer tyre requirement, but for your safety and comfort we at Junction 11 Motors Creditline always recommend a seasonal change.

Changing to summer tyres - the 7°C myth dispelled

The rule of thumb "from E to O" can also be applied to summer tyres as a rough guideline. Winter weather is not to be expected from Easter to October. Summer tyres are the best choice for 7°C plus. So, in spring once the thermometer shows constant plus degrees, you can change your tyres without hesitation.

This is what distinguishes tyres for the warm season

Your summer tyres Wolverhampton with asymmetrical tread structure:

The tread design of your summer tyres is special and the special material compound makes the tyre less soft even on hot roads and high outside temperatures. What's more, you won't find fine sipes, but large, stiff tread blocks - separated by wide grooves for optimal water drainage.

Our advice for when the summer starts to "roll"

The legal minimum tread depth is 1.6 mm - we recommend at least 3 mm as a rule. However, special tread designs from some top-manufacturers allow a decent grip right up to the wear limit.

Check your air pressure regularly and adjust it to the weather conditions.

When buying a tyre, look for a suitable speed index - you will find it in the vehicle registration document as a letter after the tyre size.

Please read the size of the tyre directly from the mounted tyre on the corresponding rim, as the technical data in the vehicle documents may differ.

If you have been looking for "tyres near me" your search ends here. At Junction 11 Motors Creditline you can find summer tyres Wolverhampton from all major brands suitable for all driving needs and budgets.

Buying summer tyres Wolverhampton, from us could not be easier.

Apart from buying directly from our workshop, you can also choose and buy your tyres online from our website plus book a fitting a ppointment.

Any questions? Please get in touch.