Are you looking for Valet Car Wash for your vehicle?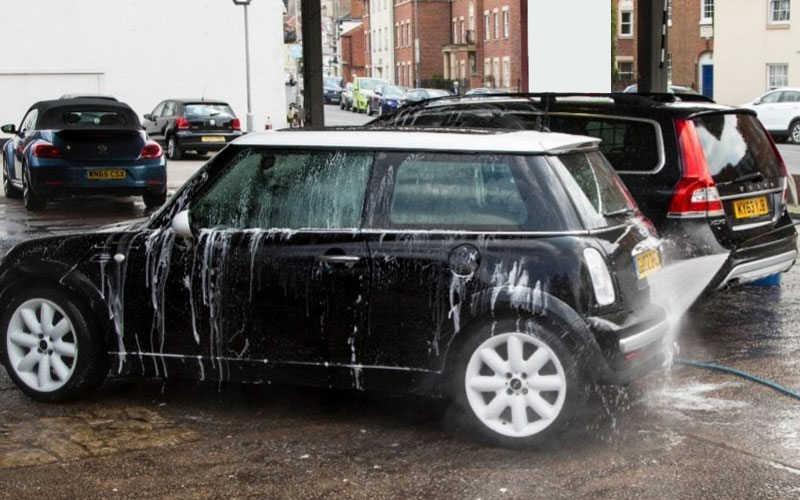 A valet car wash is one of the most effective methods to keep the interior and exterior of your vehicle clean. A valet car wash involves the process of cleaning, polishing and waxing the interiors and exteriors of a vehicle to restore its original lustre and ensure it remains in the best condition.
There are a number of valet car wash services available in the market, like hand-wash, foam wash, waxing and more. But not all workshops can adequately perform these services with utmost precision. So it is crucial to visit a reliable and experienced car valeting service.
Our workshop, Junction 11 Motors, offers you a comprehensive and cost-effective valet car wash Wolverhampton. Our technicians are experts at car valeting and can cater to the car wash needs of any vehicle. We use top-quality washes, foams, chemicals and the industry's best equipment to guarantee efficient results.
Valet car wash methods we follow
Our valet car wash Wolverhampton largely involves the following methods:
Exterior cleaning
The first step of our valet car wash is to clean the exterior which involves a number of techniques like:
Pre-washing the vehicle using a specialised pre-cleaner to remove as much dirt and grime as possible from the exterior surface of your vehicle.
Cleaning the wheel barrel, wheel face, arches and tyres using custom brushes and wheel cleaner.
A contact wash using a wash mitt and car shampoo, specially manufactured to remain gentle on the car paintwork.
Rinsing and drying with a micro-fibre towel or compressed air to minimise the contact with the paintwork and reduce the risk of scratches.
Exterior protection
The next step of our valet car wash service Wolverhampton is exterior protection. This involves:
Applying a paint-protection in the form of a sealant or wax using an applicator.
Next, we will rub the wax or the sealant to the entire exterior surface of the car.
Finally, we will wipe off all the excess wax with a clean microfiber cloth to ensure the shine and glaze of the exterior of your vehicle are restored adequately.
Interior valeting
After the exterior cleaning and polishing process, we will next get started with the interior valeting. Our interior valeting process involves:
Vacuum cleaning the entire interior to get rid of all accumulated dust and dirt. We also use a detailed brush to sweep all the dirt away from the cracks, corners and door pockets.
Next, we shampoo the seats, upholstery and carpets.
Wash the windows and deep clean the air vents to ensure your vehicle's interior is absolutely free from dirt.
We have various packages to choose from to suit your budget and requirements. To learn more about our valet car wash packages please give us a call on 07534 248746 or 01922 412919.
Why choose us?
Our valeters and detailers are extensively trained in the best valet car wash methods. Technicians have all the necessary skills required to clean the interior and exterior of a vehicle efficiently within minimum turnaround time.
Our prices are reasonable and extremely budget-friendly and we do not add any hidden charges.
We use the best-rated equipment and eco-friendly car washes. We also ensure low wastage of water during the entire process.
We also offer you a 12 month interest-free credit facility. In case you have a budget crunch, you can use this facility to get the service without any down-payment and repay in 12 monthly interest-free instalments.
Sounds good?
Schedule your appointment without searching any further for a 'valet car wash near me'.