Are you looking for Clutch Service for your vehicle?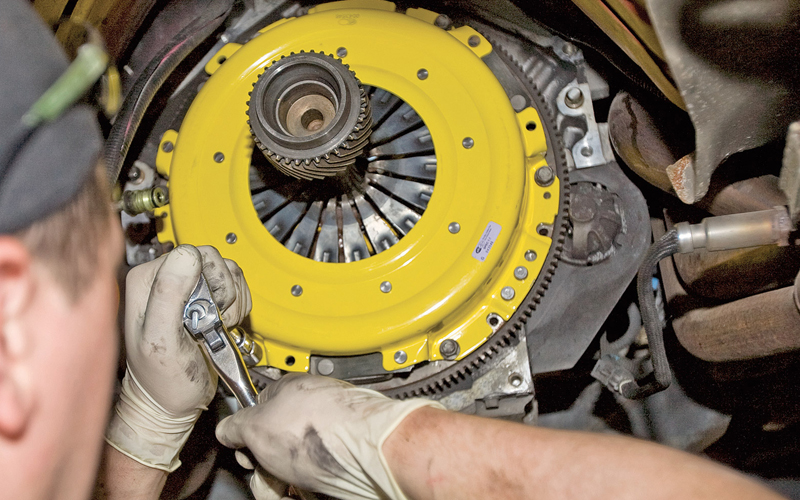 A car's clutch assembly is instrumental in delivering smooth gear transmission, acceleration and deceleration with optimal efficiency. If you hear an unusual noise on pressing or releasing the clutch pedal or feel that your vehicle's clutch pedal is slipping, it can be due to a damaged clutch cable.
Driving with a faulty clutch system will hinder acceleration and jeopardise your driving safety so immediate professional attention is imperative.
Junction 11 Motors is a professional car workshop offering top-notch clutch service Wolverhampton at affordable rates. Our experts possess the necessary expertise to conduct repairs and replacements using the latest tools with minimum turnaround time.
The clutch system of your vehicle initiates wheel motion by delivering power transmission according to your inputs so if any components are not performing optimally the symptoms are distinct.
What are the signs of a malfunctioning clutch assembly?
Some tell-tale signs of a failing clutch system are:
A spongy clutch pedal
If you feel your vehicle's pedal is not offering enough response, it is due to a damaged pressure plate or a broken motor mount. This results in decreased acceleration rate.
Juddering clutch pedal
A juddering clutch pedal indicates a compromised clutch disc drip on the flywheel.
Odd noises
If you hear an unusual grinding noise from the gearbox, which diminishes as you disengage the clutch, this is a sign of a damaged shaft bearing.
Stuttering clutch pedal
If your car's clutch pedal is stuck or does not return to its original position even after disengaging, it can be due to damages to the shaft bearing.
Erratic transmission
Are you experiencing significant difficulty accessing the third gear or putting the car into reverse? This can occur due to damaged clutch plates or misaligned linkage.
What do we check?
Experts at Junction 11 Motors will inspect your car's clutch system thoroughly and search for damages and repair or replace them as required. The clutch components we check during our clutch repairs Wolverhampton include:
Clutch cable
Flywheel
Pilot bearing
Clutch fork
Release bearing
Clutch disc
The release mechanism, etc.
Why choose us?
We replace clutch components with OE-grade spares to ensure assured post-service performance and durability.
Junction 11 Motors hires technicians with proven experience and proficiency.
We maintain a customer-centric approach.
Clients can also opt for our credit facility and pay the billed amount in convenient equal monthly instalments.
We maintain a transparent and affordable pricing policy with no hidden charges.
Visit Junction 11 Motors
So, if you are still searching for a 'reliable car garage near me' in or around Wolverhampton for clutch replacement, drop by Junction 11 Motors at Cannock Road, Wolverhampton, WV10 7LZ during business hours.
For any other information related to clutch repair Wolverhampton, do not hesitate to call us on 07534 248746 or 01922 412919 to talk to our experts.